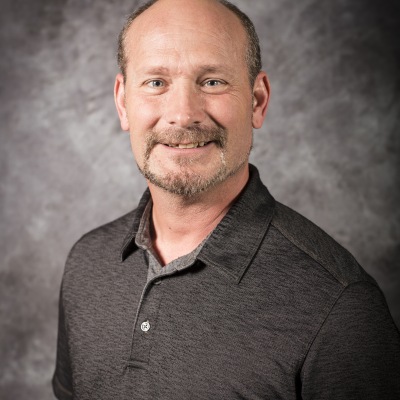 Grant Medford
Associate Pastor
Grant Medford is a native Arkansan and loves being back "home". Having served the local church for nearly 30 years as a student pastor and Director of Student Evangelism for Illinois, Grant is glad to be a part of "making disciples that make disciples" here at Rock Creek. Having served as the Student Pastor here at Rock Creek, he now oversees Men's Ministry, Missions, Online Presence, and First Impressions Teams.
Grant's drive in ministry is to train up generations that train up generations. With his work in student culture, he now has the unique opportunity to train men and other adults to invest in the lives of kids, through mentoring and sharing in side-by-side ministry.
Grant and his wife, Jennifer (a teacher at Bethel Middle School), have two daughters. Megan attends the University of Arkansas and Meredith is a student at Bryant High School. They love traveling, playing games, and generally being outside. They also love entertaining and want their home to be a hangout place that people enjoy coming to.
Follow Grant