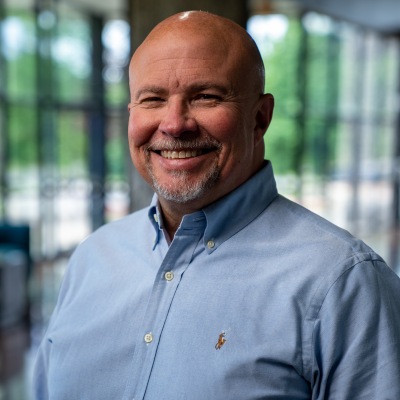 Russ Holmes
Life Groups Pastor
Russ joined the staff at Rock Creek in July 2010. As the Life Groups and Discipleship Pastor, he is passionate about seeing people grow in their knowledge of Scripture and be equipped to disciple others. When people participate in community and study Scripture together, life changes for the better!
Before coming to Rock Creek, Russ served in churches in Texas, Georgia, and Alabama. Before serving in churches, Russ worked in insurance claims adjusting for 2 large companies in Massachusetts, Mississippi, Alabama, and Georgia.
Russ is a graduate of the University of Alabama and NEVER minds hearing a "Roll Tide!" from anyone in Central Arkansas. He also has a Masters from Southwestern Baptist Theological Seminary. He and his wife Cathy (Ouachita '91) live in West Little Rock and have 2 children; Sarah, who graduated with honors from the University of Arkansas in Fayetteville, AR with a BSN in nursing; and Tyler, the youngest, is a Business/Marketing major at Arkansas State University in Jonesboro, AR.
Russ's hobbies include spending time with family, traveling, college sports, reading, music, camping (ask him about his pop-up) and other things outdoors.