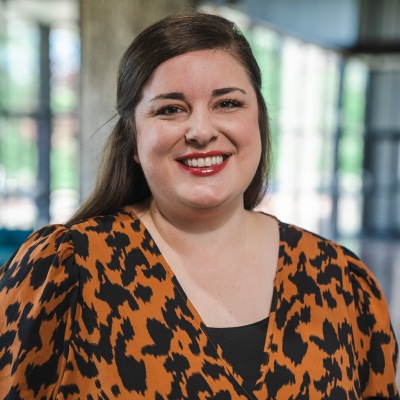 Aubree Lund
Director of Children's Ministry
Aubree grew up at Rock Creek and started attending in 1996. She came to know Christ in the 11th grade through Rock Creek Students. Aubree graduated from Robinson High School and went to Arkansas State, where God called her into full-time ministry. Aubree previously served as The Connections Coordinator at Fellowship Bible Church in Little Rock.

"When I saw the opening with Rock Creek, I knew God was leading me to apply. The Lord was clearly in it, and now here we are! I am so grateful to be at a church that had such an impact on my spiritual journey. I look forward to sharing Jesus with children at Rock Creek and equipping families to shepherd their children. I can't wait to meet you all and work together!" Aubree Lund

Aubree is the wife of Brandon Lund and they have two children, Chris and Maelee.