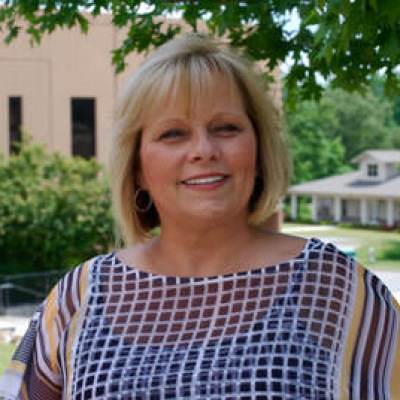 Gail Caldwell
Children's Home Director
Gail Caldwell serves as Director/House Parent for the Church at Rock Creek Children's Home. She began her journey with Rock Creek working part time in the Café/Bookstore in 2006. In 2011, she returned to Rock Creek and began working in the Care Center assisting with many ministries.
Rock Creek opened Gail's heart for ministries. She has always helped others and believes her life experiences has led her to help children who are neglected and in need. In 2005, Gail experienced her first Mission Trip to Peru. In preparation, each member learned their personal mission statement. Gail's is "To provide hope for children who have none." Her endeavor at the Children's Home will allow her to provide hope, love and security to each child.
Gail came to reside in Bryant Arkansas in 1998. She is originally from Louisiana where she returns to visit often. She has 2 adult sons, and 3 wonderful grandchildren. In her time off, Gail enjoys time with family, deer hunting, fishing, sewing and anything that requires a body of water.